Step 1: Cartoning machine
1.Product feeding into the cartoning machine
2.Automatically carton box unfolding
3.Feeding the products into the cartons, with leaflets
4.Sealing the carton
Step 2: Big case cartoning machine
1.The products in cartons feeding into this big case cartoning machine
2.Big case unfolding
3.Feeding products into big cases one by one or layer by layer
4.Seal the cases
5.Weighing
6.Labeling
Step 3: Automatic palletizing unit
1.The cases transfered via the auto logistic unit to the automatic palletizing robot station
2.Palletizing automatically one by one , which palletizing designed meet the users personalized needs
3.After palletizing, the cases will be delivered into warehouse by manual way or automatically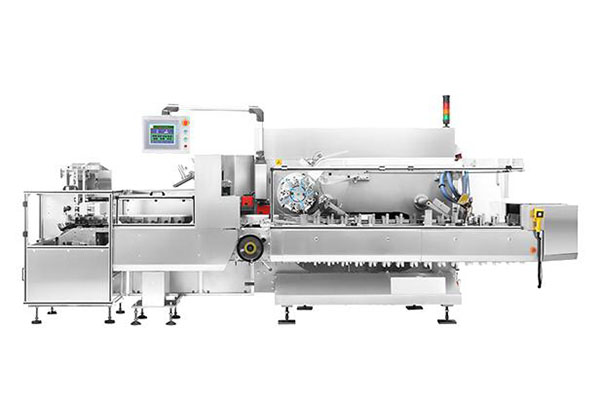 1.Troubleshooting display .
2.Easy to operate.
3.Small space occupied.
4.Quick and accurate actions.
5.Full servo control, more stable running.
6.Man-machine cooperation robot, safety and maintenance-free, low energy consumption .
7.Customization to meet different customers'requirements.
8.Visual camera to achieve automatic identification of multi-specification medicine bags.
9.With multi-material temporary storage, the bag will be placed in the temporary storage box.
10.Full servo supply disk system to achieve seamless supply of sterilizing disk.
11.Mitsubishi and Siemens PLC is small, high speed, high performance
12.Suitable for multiple basic components of the connection, simulation control, positioning control and other special uses.
13.It is a set of PLC that can meet a wide range of needs.
Example of case

Technical Parameters of Cartoning Machine
Heads amount of opening carton

5
Speeed
200-220box/min
Power supply
380v 50Hz
Main motor
2.2 Kw
Vacuum pump
1.3Kw
Conveyer belt and others
1Kw
Air compressed
Consumption
40NL/min
Pressure
0.6MP
Weight
3000Kg
mm

MIN

MAX

MAX

MAX

A

20

70

120

150

B

15

70

70

70

C

58

200

200

200

Chain pitch
Standard

Standard

1/3

1/2

Carton

≥300g/m2 International machinery carton

Leaflet

50g~70g/m2 、60 g /m2 is the best
The carton size limitation is according to the above chart,if too big size change,need to change push rod,suck nozzle on cartooning machine etc.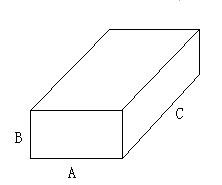 Cartoner(Standard Electricity)
No.
Item
Name
Description
Qty
Remarks
Brand

SIEMENS PLC& COMPONENTS

1
CPU226
PLC/CPU
6ES7 216-2AD23-0XB8
1
S7-200
SIEMENS
2
PLC lithium battery
6ES7 29I-8BA20-0XA0
1
SIEMENS
3
Expand I-O
6ES7 223-1BL22-0XA8
1
16points I-O
SIEMENS
4
Circuit Line connector
6ES7972-0BA12-0XA0
2
without programming port
SIEMENS
5
Switch Power
HF-200W-S-24
1
200W DC24V
HENGFU
6
Touch Screen
KTP1000
1
According to customer
SIEMENS

Main Switch、Motor protection switch、Fuse

1
QS1
Main Swithc
P1-32/EA/SVB/N
1
32A
MOELLER
2
QF1
Three pole switch
C65N C32/3P
1
32A
Schneider
3
QF3
Single pole switch
C65N C4/1P
1
4A single pole
Schneider
4
QF4.5
Single pole switch
C65N C10/1P
3
10A single pole
Schneider
5
QF6
Motor protection switch
PKZMC-4
3
2.5-4A
MOELLER
6
auxiliary contact
NHI-E-11-PKZ0
3
1NO+1NC
MOELLER
7
three phase power extension socket
B3.0/3-PKZ0
1
Connections 3
MOELLER

Auxiliary contact /Relay

1
auxiliary contact
DILM09-10C
3
Grommet AC220V
MOELLER
2
Relay
MY2N-J
9
8+1(backup)DC24V
OMRON
3
Relay plate
PYF08A-E
9
8+1(backup)DC24V
OMRON

SIEMENS FREQUENCY CONVERTER/Oriental Motor

1
Frequency conveter
6SE6440-2UD23-OBA1
1
Main motor 3KW
SIEMENS
2
9 pins plug
D-shape 9 pins plug
1
Frequency converter communication use
3

Frequency conveter

FSCM03.1-OK40-1P220-NP-S001-01V01
1
Conveyer belt
Bosch Rexroth
4
Step motor
ARLM66BC
4
Oriental Motor
5
Step motor drive
ARLD12A-C
4
Oriental Motor

Button

1
Start Button
ZB2-BA331C
1
Start Button
Schneider
2
Stop Button
ZB2BA432C
1
Stop 1NC
Schneider
3
Reset
ZB2-BA6C
1
Reset blue button
Schneider
4
Emergency
ZB2-BS54C
1
Stop Button
Schneider
5
Jogging
ZB2-BA5C
2
Jogging
Schneider
photoelectric、proximity switch brand is "TURCK"、"BANNER"、"P+F"、"SICK"。ENCODER IS MEYLE FROM GERMANY。Vacuum pump is BUSCH GERMANY。

Main motor, Reduction box is SEMENS&TAIWAN WANXIN
Technical Parameters of box unfolding -feeding in-sealing machine

| | |
| --- | --- |
| Packing speed | 1-6boxes/min (based on box size) |
| Machine size | 5000*2100*2200mm(L*W*H) |
| Shipping box size | L:400-650mm W:200-350mm H:250-350mm |
| Primary carton feeding height | 800-950mm |
| Shipping box outputting height | 780-880mm |
| Power supply | 220V/380V, 50/60HZ, 5.5KW |
| Air source requirement | 0.6-0.7Mpa |
| | |
| --- | --- |
| PLC | Siemens |
| Servo motor | Siemens, 5pcs |
| HMI | Siemens |
| Pneumatic parts | SMC |
| Low pressure parts | Schneider |
| Machine frame | Seamless square tube |
| Exteral protection | Organic glass, stop during door open detection |
Technical Parameters of Carton corner posts labeling machine

No.

Items

Parameter

1

Labeling speed

Flat sticker 5-30 cases/min

Corner sticker 2-12 boxes/min

2

Labeling accuracy

±3mm

3

Scope of application

Width 20-100 mm, Length 25-190 mm

4

Maximum size of label rolls

Label roll outer diameter 320 mm, paper roll inner diameter 76 mm

5

Control unit

PLC S7-200smart Siemens

6

Printing

Zebra printer

Print Resolution:300dpi;

Print area: 300*104mm

Meet existing print area size requirements and provide confirmation of applicable print area size range

7

Operation control (analysis)

7-inch color LCD screen and touch panel. The equipment can connect with the database, print and label the data in real time, and realize multi-level coding association.

RS232 and USB port

8

Adjustments

Fully automatic adjustment

9

Print content

Can print ordinary bar code, text, variable data, two-dimensional bar code and rfid label;

10

Communication

The device can communicate with the tracing code system, receive the printing instruction of the tracing code system, and feedback the signal to the tracing code system after the printing is finished, so as to avoid the tracing code confusion.

11

Alarm

The equipment is equipped with acousto-optic alarm lamp, when abnormal occurs in the production process, the equipment alarm and stop, and display alarm information on the touch screen, which is convenient for fault inspection and troubleshooting.

12

Body Material

Stainless Steel 304 and Aluminum

13

Dimensions (length × width × height)

805(L)×878.5(W)×1400mm(H)

14

Total machine power

1.1KW

15

Total gas consumption (maximum)

10 L/min
Technical Parameters of On-line weighing system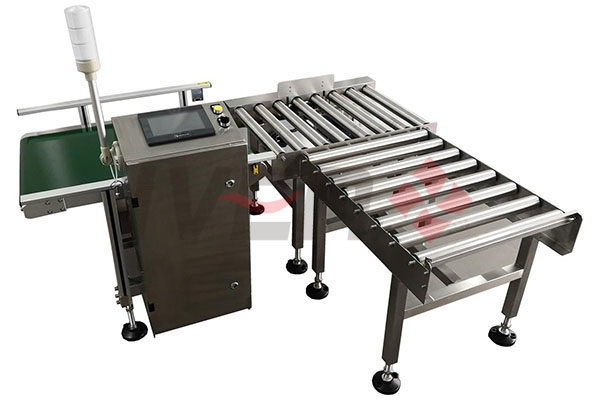 | | | | |
| --- | --- | --- | --- |
| Mode | Online weight detection | Rejection | Holding |
| | WinCK8050SS30 | 806061 | 806062 |
| Max Range kg | 30 | Stainless Steel Roller-8pcs | Stainless Steel Roller-8pcs |
| Min Display g | 5 | Motor driven, powered | Powered |
| Dynamic accuracy * g | ±20 | Stainless steel rack | Stainless steel rack |
| Speed *(case/hr) | 800 | | |
| Weight belt length mm | 800 | | |
| Width of weighing belt mm | 500 | | |
| Weigher length mm | 865 | 800 | 800 |
| Weigher width mm | 600(No guardrails) | 600 | 600 |
| Side panel width mm | - | | |
| Production line height mm | 600 ± 50 | 600 ± 50 | 600 ± 50 |
| Direction of delivery (to display) | Left à Right | | |
| Rejecting method | Off signal only | | |
| Rejecting cylinder | | Yadke, Taiwan | |
| Touch Screen | 7inch,Taiwan's Wilentong, not Ethernet | | |
| Machine frame | Stainless steel | | |
| Holding frame | Stainless steel | | |
| Control board | Stainless steel, surface drawing | | |
| Slide cover | No | | |
| Guardrail | Aluminium alloy sections | | |
| Transport drum | Carbon steel, galvanized surface | | |
| Transport table structure | Special aluminum profile, aluminum anodizing | | |
| Weighing sensor | 1pcs,Mettler Toledo brand | | |
| Mode of speed regulation | Schneider inverter,550w | | |
| Ethernet communication interface | No | | |
| Communication interface | RS485 | | |
| Sound and light alarm lamp | Schneider, or Germany WIMA | | |
| Leather belt | Black, wear-resistant PVC,shanghai | | |
| Holding screw | Rubber and stainless steel,±50 mm | | |
| Electrical source | 220VAC,50Hz | | |
| Motor | Taiwan polis deceleration motor | China JSCC | |
| Photoelectric switch | Bona, United States, reflector | | |
| Switching off | Mueller Electric, Germany | | |
| Small circuit breakers | Schneider, France | | |
| Knob switch/button switch | Schneider, France | | |
| Switching Mode Power Supply | Schneider, France | | |
| Weighing controller | IVEN,MoveWeigh | | |
| Locking-in range on synchronization | IVEN,MoveWeigh | | |
| Active drum (weighing) | IVEN,MoveWeigh | | |
| follower drum (weighing) | IVEN,MoveWeigh | | |