Cote D'Ivoire Ambassador DOSSO ADAMA & Counselor KOUADIO KOUAME SEVERIN visit Iven.
2018-11-09
On November 7th, 2018, the first China International Import Expo was holding in Shanghai. Invited by Chinese government, Côte d'Ivoire ambassador DOSSO ADAMA and counsellor DOUADIO KOUAME visited the Expo. During their visit in Shanghai, they specially took time to visit our company.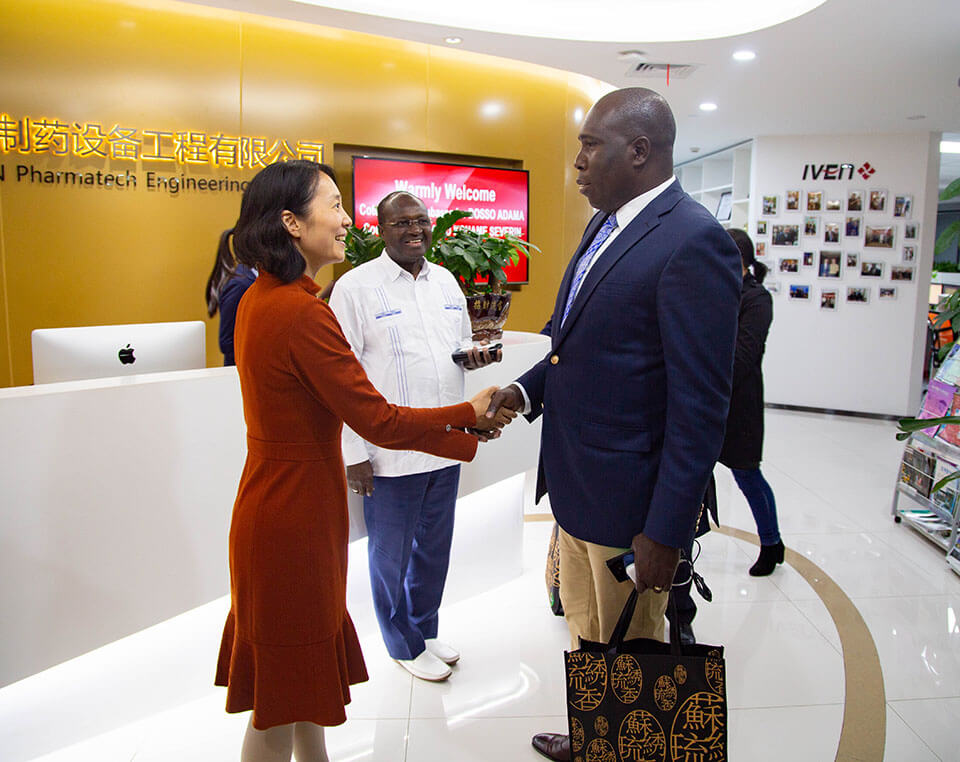 Ms. Liu Xiaoyan, the deputy general manager of our company, introduced the company's main business and overseas achievements to the ambassador and his party. Our company has been responding to the call of the state and is committed to the construction of pharmaceutical and medical industries in the countries along the "One Belt, One Road", and has delivered high-quality pharmaceutical equipment and related technologies to many countries in Africa. Côte d'Ivoire ambassador and counsellor expressed their high recognition. Ambassador Dosso said that Africa has a weak foundation in the medical and health field and has a huge potential market. They hope that Iven can help Côte d'Ivoire to improve the medical & medicine manufacturing level through all-round output of funds, technology, talents and management, etc. Also he expressed that their government will provide excellent service and great support in cooperation channels, policy, tax, market, logistics and so on.
Recent years, all the overseas pharmaceutical projects built by Iven have been praised by the international customers. Iven seizes the opportunity to step up negotiations with the side of Côte d'Ivoire, and try to make the positive contributions to Côte d'Ivoire's medicine and health development.