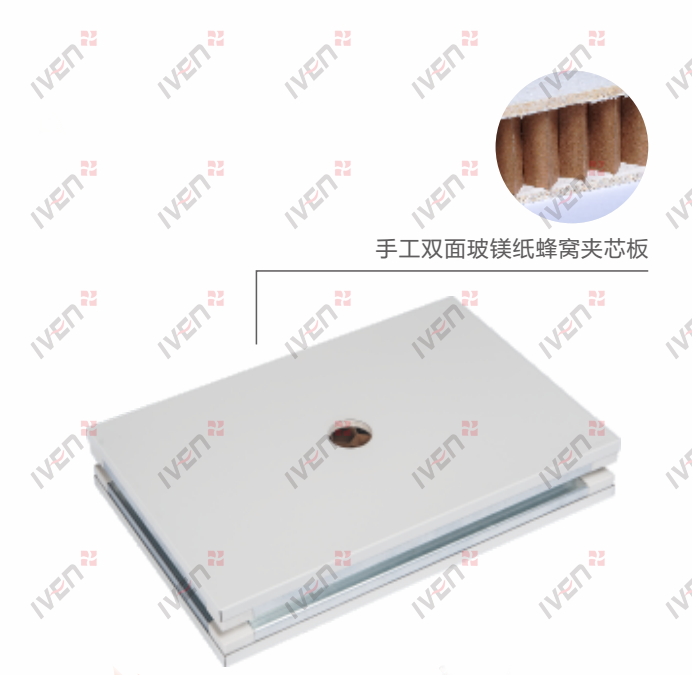 Handmade double-sided glass Magnesium paper honeycomb laminboards
As a specialist of Handmade,double-sided,glass,Magnesium,aluminum,honeycomb, , Shanghai IVEN Pharmatech can offer you comprehensive selections of goods in this industry
Handmade double-sided glass Magnesium paper honeycomb laminboards, the high quality color coating steel plate as a surface layer, galvanized strip for edge and a reinforcing rib, moisture-proof glass magnesium board and paper honeycomb as the core layer, through the pressurized heating and manufacturing process, good sealing performance, high fireproof level is high.
Performance and quality standard
Its core adopts unique hexagonal structure, with high compressive strength, tensile, light weight, belong to green building materials.
Modular design, flexible and convenient installation.
Insulation, thermal conductivity is≤0.032m.k, the fireproof time is ≥ 60min.
Length: According to customer requirement(Normally ≤8000mm)
Width: Standard:900mm、980mm、1160mm、1180mm;or Width according to customer requirement.
Thickness: 40mm-100mm
Panel type: '中' type," male" 'female' type, three "female" one male type.