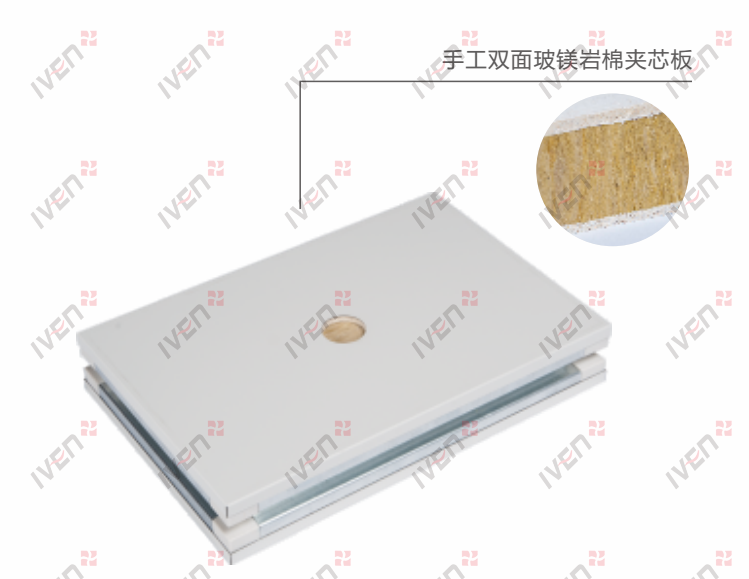 Handmade both-sides glass Magnesium Rock wool laminboards
As a specialist of Handmade,both-sides,glass,Magnesium,Rock,wool,laminboards, , Shanghai IVEN Pharmatech can offer you comprehensive selections of goods in this industry
Handmade both-sides glass Magnesium Rock wool laminboards,high-quality color coated steel for the surface layer,Galvanized steel for the edge pieces and ribs, with moisture-proof glass magnesium plate as the core, the inner core is rock wool, by pressing, heating and other processes, good sealing performance, fireproof level is good.
Performance and quality standard
Meet 1 hour fireproof level requirements, surrounded by galvanized steel edge, good sealing performance.
Thermal insulation, thermal conductivity ≤0.048m.k
Bending compression, strong bearing capacity, both as a building envelope, but also for load-bearing structure, the bearing capacity reached 1000N / m2.
Modular design, installation flexibility.
Length: According to customer requirement(Normally ≤8000mm)
Width: 900mm、980mm、1160mm、1180mm;or Width according to customer requirement.
Thickness: 40mm-100mm
Panel type: '中' type," male" 'female' type, three "female" one male type.